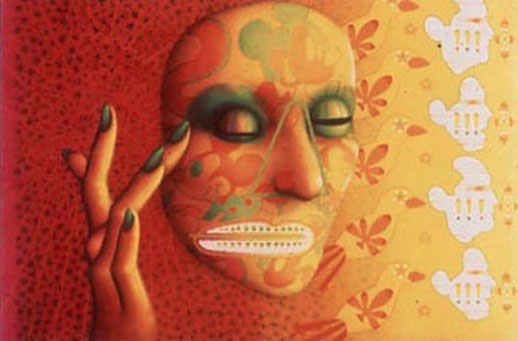 <
>

A guide to art galleries
February 27, 2012
The Region is full of gifted people—and places that showcase the works of these talented artists. Each place possesses a uniqueness that sets it apart, with the common goal of bringing art to the curious and the passionate in Northwest Indiana.
LAKE COUNTY
CISA Studio
It provides custom art and advertising services and also features a gallery for shows and exhibits. Its website still is being developed, but it can be found on Facebook.
938 Hoffman St., Hammond
www.cisastudio.com (under construction)
Community Arts Center: Cedar Lake
Faith Church established this space, which serves as a gallery and community center. In addition to exhibiting art shows, it is available for classes, meetings, receptions and other social functions.
13300 Lincoln Plaza, Cedar Lake
http://www.faithchurchonline.org/community-arts-centers
Community Arts Center: Hammond
This sister gallery to the Cedar Lake arts center offers the same amenities.
5832 Homan Ave., Hammond
http://www.faithchurchonline.org/community-arts-centers
CornerStone Art Center
It is operated by the 119th Street Artists and makes its home in Centier Bank in downtown Whiting. This gallery has space for exhibits, workshops and other events. It hosts numerous shows each year of different styles, mediums and talents.
1500 119th St., Whiting
http://www.119streetartists.org
Hobart Arts League
The Hobart Arts League has a gallery that hosts classes, events and exhibits, and it offers an online gallery people can visit from their homes.
3850 Howard St., Hobart
http://hobartarts.net
Lake Street Gallery
This gallery showcases traditional and contemporary art and many crafts such as pottery, jewelry, glass and others.
613 S. Lake St., Gary (Miller Beach neighborhood)
http://lakestreetgallery.com/
Paul Henry's Art Gallery
An old hardware store converted into an art gallery, this space has plenty to offer—from wall art to sculpture, pottery, jewelry and more. The collection varies and changes. Paul Henry's hosts acoustic nights on Thursdays and occasional artist shows and receptions.
416 Sibley St., Hammond
http://www.paulhenrysart.com/
SideCar Gallery
SideCar Gallery is in a renovated home, creating an intimate space for art. It exhibits contemporary artists. All exhibits open with a public reception.
411 Huehn St., Hammond
http://gallerysidecar.com
South Shore Arts: Bachman Gallery
The gallery inside The Center for Visual and Performing Arts hosts exhibits, performances and other events. The center also offers classes and a gift shop.
1040 Ridge Road, Munster
http://www.cvpa.org/
South Shore Arts: Crown Point branch
This South Shore Arts satellite gallery offers exhibits, art classes and a ceramic studio.
123 N. Main St., Crown Point
http://www.southshoreartsonline.org/visitus/visitcrownpoint.htm
South Shore Arts: Substation No. 9
Another satellite gallery, this site offers exhibit space and workshops.
435 Fayette St., Hammond
http://www.southshoreartsonline.org/visitus/visithammond.htm
The Steeple Gallery
This gallery space is housed in a former church and offers a wide variety of wall art and sculptures.
11107 Thiel St., St. John
http://www.thesteeplegallery.com/
Studio 659
Studio 659 stages about 12 shows a year that are open to artists near and far. The exhibits' themes vary. The exhibits open with a public reception. This space also offers classes, open mic nights and other events.
1413 119th St., Whiting
http://www.studio659.org
LAPORTE COUNTY
Lubeznik Center for the Arts
Here is a collection of galleries under one roof: Hyndman Gallery, Brinka/Cross Gallery, Robert Saxton Gallery and the NIPSCO Art Education Studios. All are open for exhibits, meetings, dinners, parties and other social gatherings.
101 W. Second St., Michigan City
http://www.lubeznikcenter.org
Southern Shore Art Association
This gallery offers classes and other events, and it exhibits artwork from Northwest Indiana, nearby Illinois and Michigan. Another gallery—Prince Gallery—is right next door.
724 Franklin St., Michigan City
http://www.southernshoreartassociation.com
Thaddeus C. Gallery
This gallery contains fine art from around the world: traditional or contemporary—by new or seasoned artists—comprising mediums such as painting, print, glass, ceramic or sculpture, jewelry or functional art.
822 Lincolnway, LaPorte
http://www.thaddeusc.com/home.html
PORTER COUNTY
The Art Barn
This restored barn on 69 acres of farmland offers a gallery, classes, workshops, open studio time and personal special events. Traverse the land to paint, draw or photograph the scenery.
695 N. County Road 400 East, Valparaiso
http://www.artbarnin.com/
Brauer Museum of Art
This museum is on the Valparaiso University campus. It houses its own art collection and presents exhibits and other events.
1709 Chapel Drive, Valparaiso
http://www.valpo.edu/artmuseum/
Chesterton Art Center
The center showcases works by local artists and offers 200 classes annually. It soon will post a gallery online to exhibit its members' artwork.
115 S. Fourth St., Chesterton
http://www.chestertonart.com/
The Depot at Beverly Shores Art Gallery, Gift Shop & Museum
This art gallery and history museum is in the home of the old stationmaster of the old South Shore train depot. Artwork by local artists and a local history collection mingle in the same space.
525 Broadway, Beverly Shores
http://www.duneland.com/aer/art-galleries/depot-beverly-shores-art-gallery-gift-shop-museum.html
18 Artists
It is an online gallery based in Chesterton. Visit the website to see works by local artists.
http://www.18artists.com
rTrail Collective Edge
It not only is open to exhibits but also offers workshops, classes and other events.
54 W. Lincolnway, Valparaiso
http://rtrail.com/rce/
To contribute to this list of galleries and museums, please email your submission to paul@regionrambler.com.