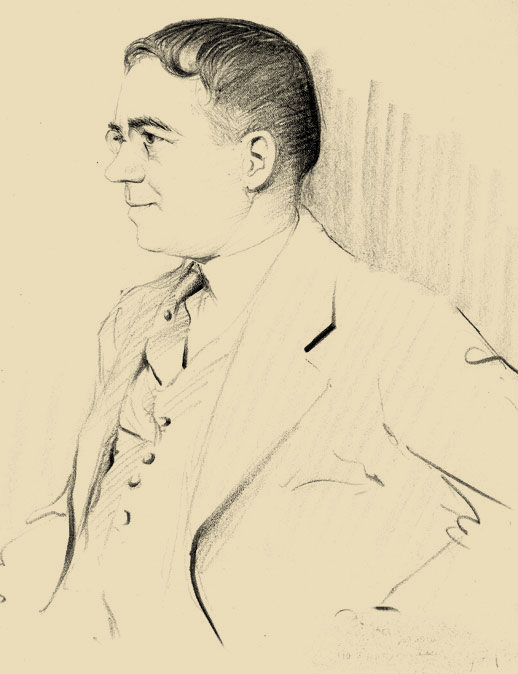 <
>
Joseph Meyer: the man behind an architectural Region wonder
January 16, 2012
Once upon a time, in a castle …
Well, right down the street from me, actually. A castle in The Region's backyard. Let me explain.
There's a Jacobethan revival-style castle in Dyer that sits on an old sand dune once known as Indian Hill. OK, not a true castle, per se, but a mansion. It's an architectural wonder with a fascinating history attached.
Joseph Ernest Meyer is the man behind the bricks. His life story is what you would call a "rags to riches" tale, a journey that led him to the town of Dyer. He was born in Kenosha, Wis., on Sept. 5, 1878, and eventually became an orphan after his father died. Like many unfortunate orphaned children at that time, he was placed in an orphanage. He learned two fields of study there, which later would benefit him as an adult: printing and botany. Printing was not his No. 1 desire, but it did land him a job in Chicago where he managed to sustain a livelihood and support his passion for botany.
In 1910, he started a business out of a small cottage in Hammond: Indiana Herb Gardens. Botany proved very profitable as he sold medicinal herbs door to door. Using his printing expertise, he decided to publish a book on herbs titled "The Herbalist," which came out in 1918. He published "The Herbalist Almanac" in 1925 and a third book, "Nature's Remedies: Early History and Uses of Botanic Drugs as Revealed in the Legends and Anecdotes of Ancient Times," sometime later.
To accommodate his growing business, Meyer bought some land in Hammond along the north shore of the Little Calumet River where he built a larger facility. He changed his business's name to what we know it as today: the Indiana Botanical Gardens. The company still exists but in a different location in Hobart.
In search of new plants and herbs, Meyer began to travel, venturing to Europe, where he found inspiration for what would become his castle.
With his fortune he bought land in Dyer on top of an old sand dune. Construction on his home there began in 1929 based on a castle Meyer saw in Scotland. It was completed in 1931 and included beautiful gardens and tracks of land he used for his studies and research into herbs and natural medicines and remedies. He, his wife, Cecilia, and eight children lived happily in one of the most luxurious homes in The Region.
Meyer died in 1950, and his wife followed in 1975. The home they left behind often is referred to as Meyer's Castle and Meyer's Mansion. It sat empty for a time after their deaths, occasionally serving as a haunted house for Halloween, but eventually someone bought it and turned it into a home and restaurant. It is known for its cuisine and its appeal as a venue for weddings and other special occasions.
On a side note, even Meyer's original Indiana Herb Gardens became a Halloween attraction—a very popular one known as Reaper's Realm.
Joseph Ernest Meyer was a true regional original.