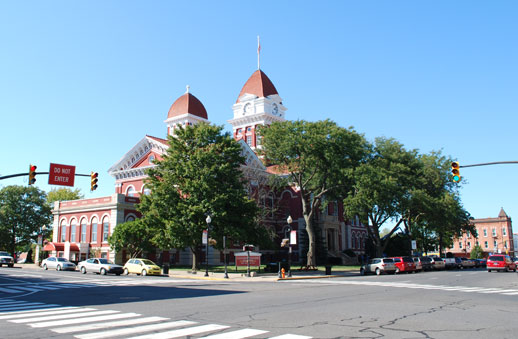 <
>

Looking Back On Growing Up in The Region
September 22, 2010
We received our local paper in the late afternoon when I was young. I still don't know if that's how it was done in Lake County or if it was due to our relative isolation in the Lakes of the Four Seasons during the early 1980s. My favorite section of the paper was titled "The Region." I was under the impression that all papers in the United States had a section with the same name that reported on what was going on locally. It wasn't until a decade later that I realized I was part of something just a little more special.
I was in track in high school. On weekends, the team would travel to invitationals at schools throughout Indiana. Before heading to one of these invites, one of my teammates wrote "The Region" in the dust covering our van. A bit of a green freshman, I asked, "What's that for?"
The upperclassman replied, "So they know where we're from and that we mean business."
He was right. The other teams knew which schools were from The Region, and they kept their distance. The notion was that we were an entirely different group of people, that we had a different way of life and a different way of speaking. We weren't from Indiana, like them. We were from The Region.
According to urbandictionary.com, The Region geographically is defined as "Northwest Indiana, generally Lake and Porter counties but some purists believe it's only parts of Lake County."
More specifically, "It is the section of the Chicago Metropolitan Area that overflows past the Indiana border. The region is where the south side of Chicago meets Indiana, creating a very diverse and unique place that is by far better than any other location in Indiana. According to The Chicago Tribune, Lake County is included in the Chicago Metropolitan Area, but the true region is located only in the northwest area of Lake County. Consisting of Whiting, East Chicago, Hammond, Munster, Highland, Griffith, Gary, and the north sides of Dyer, Schererville, and Merrillville. The south sides of Dyer, Schererville, and Merrillville along with St. John, Crown Point, Hobart, and Lake Station are only considered Semi-Region."
No one knows for sure the origin of the term. My favorite bit of speculation is that state government is in the habit of designating the seven-county area comprising Lake, Porter, LaPorte, Newton, Jasper, Starke and Pulaski counties as Region One.
That would make Lake County the first county from northwest to southeast – in other words, THE Region, a term of pride, of a standout. When you tell someone you're from The Region, odds are they will know exactly where that is.