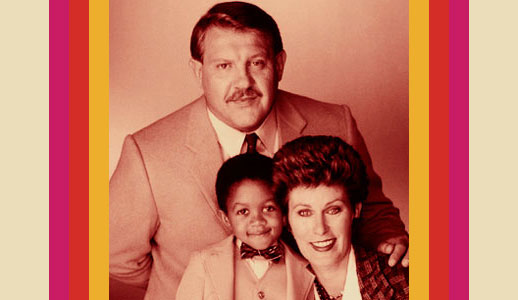 <
>

Who are The Region's Greatest Sports Icons?
October 13, 2012
With the passing of football legend and Gary, Indiana native Alex Karras on Wednesday, we lost one of our true hometown heroes. This got us thinking, who are the Region's greatest sports icons? Here's our list.
#5
Alex Karras
Hometown: Gary
A ferocious and intimidating defensive lineman for the Detroit Lions, Karras was selected to the NFL's All-Decade Team for the 1960s. In 1974, after spending his early retirement years dabbling in professional wrestling and broadcasting, Karras returned to the familiar role of thug, as the dim-witted henchman Mongo in Mel Brooks' classic mock-western Blazing Saddles (http://www.youtube.com/watch?v=28khv-BydeY). But despite the tough guy legacy, we'll always remember him as George Papadapolis, you know, Webster's dad.
#4
Gregg Popovich
Hometown: East Chicago
Never the most charismatic figure, Popovich has managed to fly mostly under the radar during his sixteen years as the head coach of the NBA's San Antonio Spurs, the longest tenure of any coach in any of the big four professional sports leagues. Quiet and dignified, "Pop", as his players refer to him, prefers to let the results speak for him. The results? Four championship rings in eight years for the quiet dynasty in sports.
#3
Charlie O. Finley
Hometown: LaPorte
As colorful as the gold and green uniforms he dressed his Oakland A's in during the wild years of their 1970s dynasty, Finley was one part owner and one big part showman. While the A's were busy winning three straight World Series titles in 1972, 1973, and 1974, Finley kept things interesting by paying his players bonuses to grow outrageous mustaches (remember Rollie Fingers?) and trying to convince the league to adapt bright orange baseballs. As if that's not enough, Finley and his three ring circus was also responsible for helping to launch the careers of Debbie (Mrs.) Fields and MC Hammer.
#2
Hank Stram
Hometown: Gary
If you grew up watching the classic NFL films that were in constant rotation during the early days of ESPN, you probably remember a crazed man pacing down the sideline, emploring his players to "Just keep matriculatin' the ball down the field, boys." Hank Stram was the first head coach to wear a microphone on the field and his constant dialogue made him the star of Superbowl IV as his Kansas City Chiefs buried the Minnesota Vikings. Always an innovator, the Hall of Fame coach is also responsible for introducing Gatorade to the NFL.
#1
Don Larsen
Hometown: Michigan City
Don Larsen's professional baseball career was mostly unspectacular, but his name is synonymous with perfection. As a member of the perpetually World Series bound New York Yankees from 1955 through 1959, Larsen had spent most of his time out of the spotlight as a relief pitcher and spot starter, but on October 8, 1956 Larsen shined as brightly as any pitcher who ever played the game. Called on to start game 5 of the World Series, he did what no other had done before or since, Don Larsen threw a perfect game in the World Series.
Disagree? Think we missed someone? Let us know… Send your comments to mr.leather@regionrambler.com