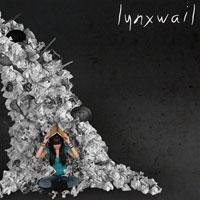 Ramblin' Recs
music
Lynxwail
Lyxwail
March 2010
The first thing you notice is that voice. Dana Lynn can sing – I mean flat wail – in a way that few indie rockers dare to try these days.
While Lynxwail describe themselves as indie or garage rock, make no mistake this is a ROCK band in the traditional sense. The garage is way too small to contain them, and that's a good thing. While they certainly share some stylistic elements with contemporaries such as the Yeah Yeah Yeahs or Black Rebel Motorcycle Club, there are two distinctions that distance this band from the indie rock world into which they were born.
For one, Lynn possesses a big, bold, powerful voice, and she is not afraid to use it. Big difference No. 2 is no less important or subtle: Johnny Prestipino is an old-fashioned guitar slinger with some serious chops. In the age of Guitar Hero, Prestipino is giving the kids some new licks to aspire to.

It's been a busy year for Lynxwail. In summer of 2009, they released their first EP (available online only), a 4-song introduction to a band with big ambitions, but just beginning to figure out who they are.
The four songs on "Last Chance" offer quite a range of ideas. The opening title track provides an unusual yet very telling intro. Prestipino sets the tone with a dazzling acoustic guitar workout reminiscent of a darker manifestation of the opening from Love's "Alone Again Or" or, maybe more appropriately, Heart's "Crazy On You." Lynn follows with chilling, statement-of-purpose vocals sounding both vulnerable and tough as nails.
This is no hippy acoustic sing-along. It's a hell of a performance, especially for a band just getting started. While nothing else on the EP is quite as riveting as "Last Chance," the rest of the band joins in for the remaining three songs, offering glimpses of great things to come.
On "Firefly," they build a loose, bluesy atmosphere – think late '70s Stones – around Lynn's vocals before a blistering, fiery climax, while "Fall In Line" pushes their sound to an almost arena rock scale.

"Buttons for Eyes," the first track on Lynxwail's self-titled 7-song follow-up LP, released in March 2010, reveals the band is growing fast and has a much clearer vision of where it wants to go. For starters, new drummer Dave Zielinski announces the rhythm section will no longer be ignored by leading a pummeling attack that helps drive Lynn's half-spoken, half-sung, half screamed (yes, I'm aware that accounts for 150% – listen to the track) vocal assault that may be her best performance yet. 

Lynn's vocals are spectacular throughout the record, seemingly growing in confidence from track to track, while showing a more versatile sensibility on songs such as "Closer," without losing any of her intensity. Prestipino adds depth to the sound by lending some soulful backing vocals on "Closer," as well as the standout track "Get Your Gun." 

With a ramped-up guitar intro that sets a fevered pace recalling Blondie's classic "Call Me," "Get Your Gun" showcases everything great about Lynxwail. Prestipino's guitar slashes and swerves around Lynn's soaring vocals as Zielinski and bassist Marc Adrian provide a pulsing foundation that should make even the most jaded hipster want to move their feet – or at least their head – a little. It's a perfect combination of classic rock 'n' roll vocal and guitar power built on a post-punk, new wave rhythm.
And the fun doesn't end there. "The Way It Goes" bounces and bubbles as it rocks, while "Who I Am" gives the band a chance to shred. As does "No Good Words," which brings the album to a close by letting Prestipino loose on a big, bad noisy intro that gives way to an alternately pounding and jerking rhythm that syncopates with and propels Lynn's powerful wail.

This is a tighter, more confident record from start to finish, and when it's all said and done, there's little doubt this is now a band to be reckoned with. A band that is distinctly original and yet refreshingly classic. Forget the labels: This is rock and roll.